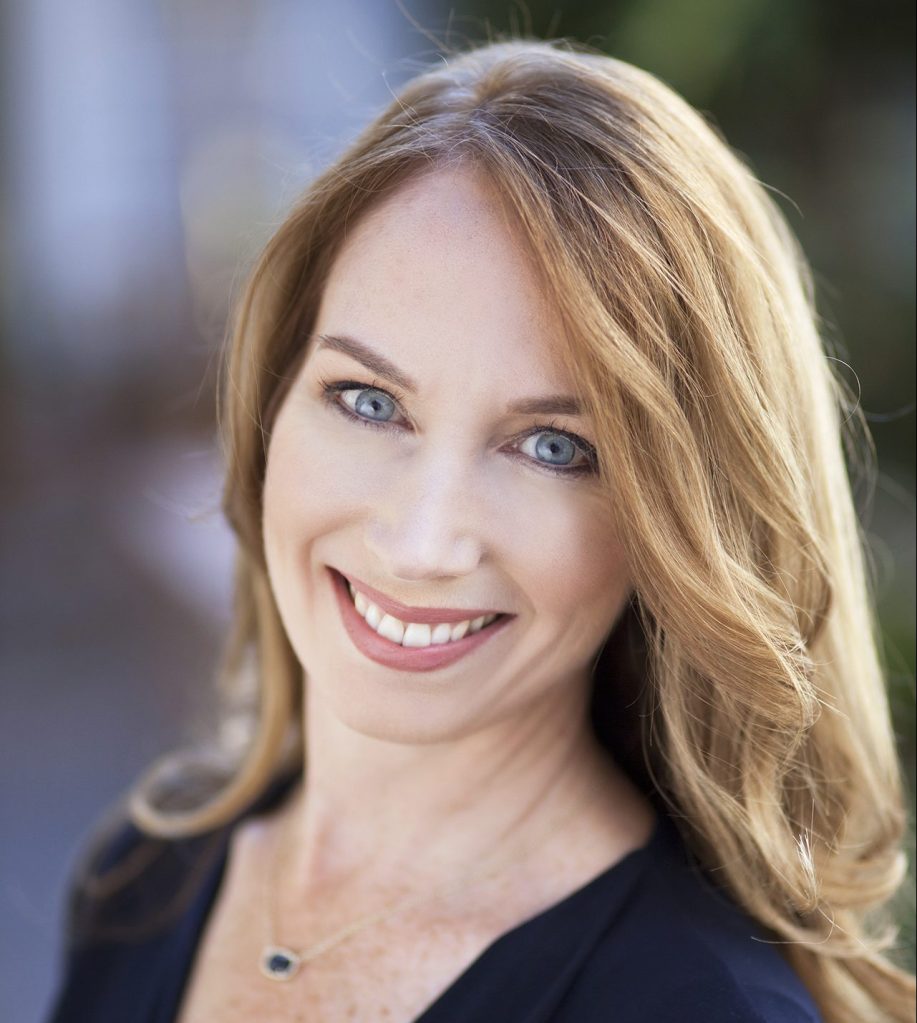 The importance of brand awareness and new customer acquisition elevated this year among the marketers surveyed for Nielsen's 2022 Annual Marketing Report, but there isn't a marketer on the planet who's not laser focused on growing their return on investment (ROI). For media sellers, increasing competition—both within specific channels and in adjacent channels—has never been higher, which adds new layers of nuance on the road to finding new growth.
Historically, media sellers have relied on two proven strategies to boost their returns:
Acquire more of the advertising dollars being spent (e.g., gain share)
Raise the price of their advertising (e.g., boost CPMs)
Both options require media owners to prove the attractiveness of their media, which is critical in proper ad pricing and securing a greater portion of the ad dollars being spent.
In an ideal world, sellers would seek to grow—in perpetuity—through a combination of both strategies. The circumstances where that's feasible, however, are few and far between. So, when considering these two options, sellers should start by assessing how their media is faring with respect to other options, and not just those within the same channel or those that are most comparable.
For example, a media owner's television ads might be outperforming industry benchmarks, but sellers can't afford to think too narrowly when evaluating channel and platform effectiveness. Case in point, TV remains a dominant channel for advertising, but ROI from TV has been in decline over the past two or three years. This suggests that while buyers and sellers continue to view TV favorably, the channel may be facing pricing pressure as other options drive better results.
Comparatively, paid ads on social media deliver 1.7x the short-term ROI globally of TV even though brands are spending two-thirds less on them. Given the higher ROI, social media has pricing power, allowing sellers to justifiably increase CPMs. No decisions, however, should be made based on aggregated data. ROI performance varies by market and subchannel, and the best way to maximize success is to invest in the granularity that provides case-specific guidance.
In addition to assessing channel and platform performance, media sellers should be mindful that many buyers aren't spending enough to break through. Said differently, advertisers may pull back on spending simply because they aren't achieving the returns they're looking for. But when we look at data from a cross-channel analysis of planned media spending, we can see that 50% of planned investments are too low to be effective. This presents an opportunity for sellers.
Globally, the prevalence of underspending is significant. Among those that are underinvesting, the median under-investment is 52%. This gap might be too big to close in a single planning session, but those that do have the opportunity to improve their ROI by a median of 50.3%. Armed with this data, which supports higher spending, media sellers are better positioned to help advertisers and media buyers allocate their spending to better achieve their desired returns.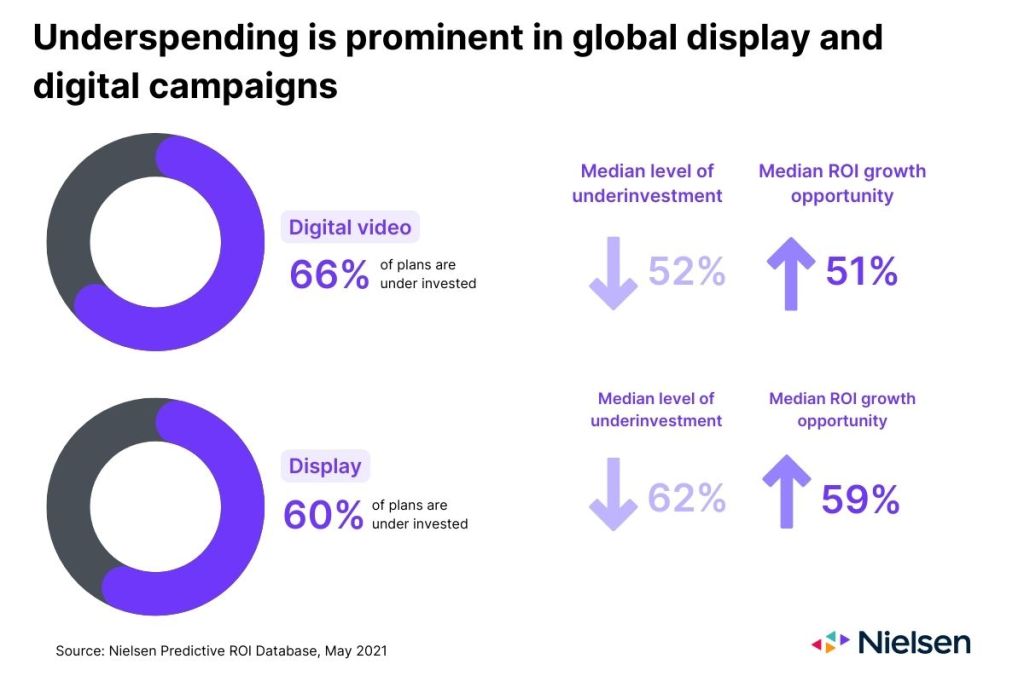 In thinking about advertiser ROI, media owners should be thinking about validating the effectiveness of their platforms and channels for both short- and long-term strategies. Measuring the impact of their media for both is critical, simply because channels aren't usually able to deliver on both objectives. According to Nielsen's Marketing Mix Models, channels deliver on both revenue and brand metrics just 36% of the time.
Driving sales and awareness is important to clients, and performance for driving brand awareness and conversion will affect how advertisers value media. Helping clients understand that channels don't typically deliver on both may provide sellers with twice the opportunity to prove value and retain—even grow—spend from clients.
Along these lines, sellers that only measure the impact of one business strategy may find themselves below average in that one measurement. Comparatively, media sellers that measure for both brand awareness and sales will be more likely to see a positive story most of the time.
Globally, the importance of measuring for both objectives is highest in the Americas, where channels deliver above-average results on both objectives just 20% of the time. Comparatively, in Asia-Pacific, the percentage is much higher at 42%. When sellers measure the impact of their media on brand and sales outcomes, they're best positioned to mitigate disappointing results from singularly focused measurement.
While many marketers are leaning into measurement tools to inform their channel and mix allotments, media owners can tap into ROI data to assess the attractiveness of their media and best position it from a pricing and ad share perspective. With an understanding about which platforms and channels deliver on the short- and long-term goals of advertisers, sellers have twice the opportunity to showcase the value and attractiveness of their media.